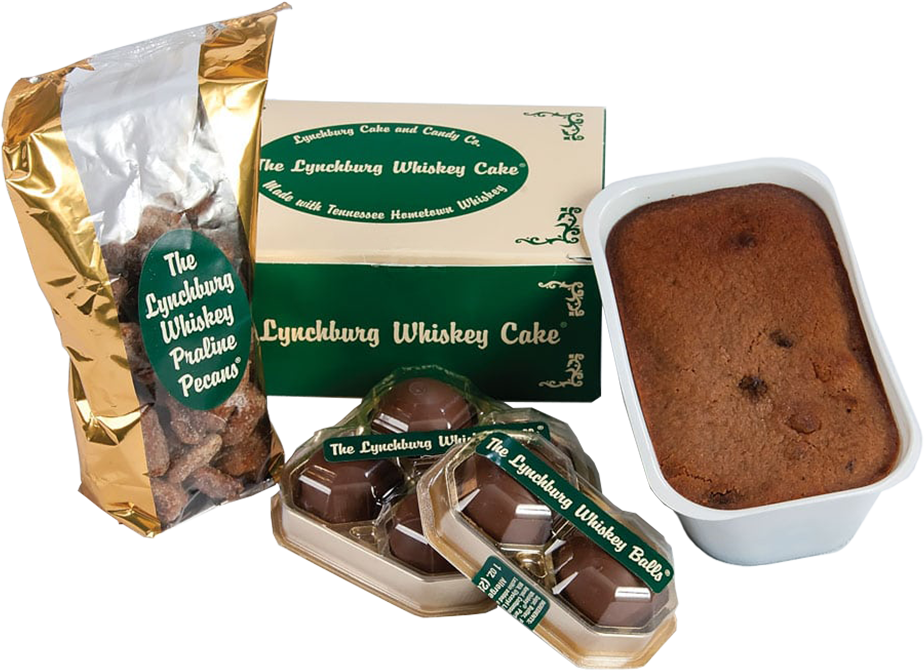 Come on in,
and see how
it's done!
Lynchburg Cake and Candy Co.
134 Cashion Rd.
 Lynchburg, TN 37352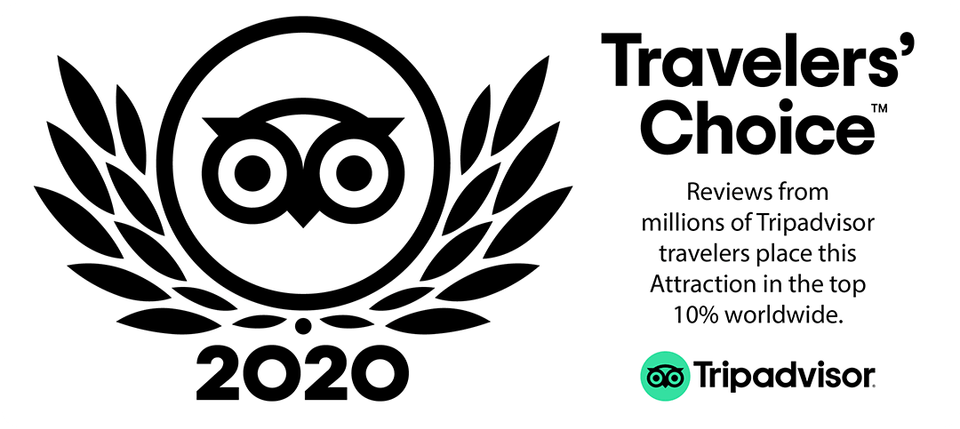 We hope you enjoy your visit at Lynchburg Cake and Candy.

Please
review us online
, we look forward to all your comments.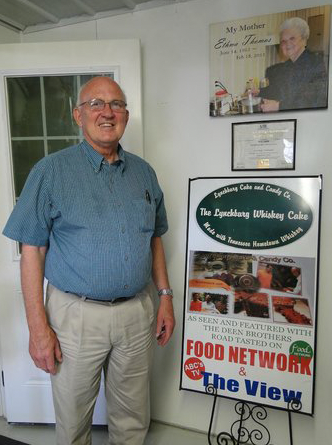 Meet Mr. Bill
Mr. Bill Thomas started Lynchburg Cake and Candy company, along with his wife in 2003. It took about a year for him to perfect the recipe, and get everything in place to sell his cakes.

Mr. Thomas has produced over 268,165 pieces of candy from his location in Lynchburg, Tennessee, and proudly boasts perfecting his mother's recipe to start his business.

Lynchburg Cake and Candy Company is a small business located just outside of Lynchburg, Tennessee.

Lynchburg, being known for it's rich Tennessee Whiskey history and home of Jack Daniel's Distillery, is a town that sort of follows suit. That is to be true of the Lynchburg Cake and Candy Company.

We took a 135 year old family recipe and modified it into the Lynchburg Whiskey Cake, made with the genuine hometown product. We also offer other products such as: Lynchburg Whiskey Balls, Lynchburg Whiskey Praline Pecans and Old Fashioned Jam Cake.

Lynchburg Cake and Candy company has been featured on The View and Food Network. We were also featured in Paula Deen's sons' book: "Road Tasted."

Lynchburg Cake and Candy Company is definitely worth a visit. Free tours are offered daily. Find our products at our location, various locations around Lynchburg, Nashville and other locations throughout the U.S. 
Lynchburg Cake and Candy Company
- 

Tennessee Crossroads -

 
Tressa Bush stops in at a place in Lynchburg that makes cake with a kick.
Visit the Tennessee Crossroad website for more information about this story and how your contributions to Nashville Public Television will keep this show on the air.

www.tennesseecrossroads.org
Buy our products online.*
*We use Paypal to process online orders.
Check out some of our reviews!
★★★★★
"When in Lynchburg

How wonderful to speak with this man about his enterprise. He was cordial and sharing, a definite must to go see him. Great cakes and candies. Should have bought more. Thank goodness he has online ordering.

Thanks again"

— Craig (tripadvisor.com)
★★★★★
"We came here after our Jack Daniels tour and it's only a 5-mins drive down the road. We were welcomed by Mr. Billy who is the owner and the nicest guy ever! He told us all about his family business and his moms recipe and the features they had on television. We also saw their kitchen where they make the whiskey cake!

If you are here, definitely pay a visit and experience their southern hospitality. We bought a bunch of stuff and really enjoyed them. I brought some at work as well that my coworkers enjoyed! You can also order online!"

— Aggie S. (Yelp.com)
★★★★★
"What a wonderful place! The owner, Bill was very gracious and informative. He shared his awards from Trip Advisor and other places. He was happy to show me his plant and processes. I like the fact that he uses USA made ingredients. I can't wait to get home and try the cake! I'm sure I'll be ordering more via online for Christmas gifts and hopping to get a Jam cake if they are in stock!"

— Heather H. (Yelp.com)
Got a question? Or just want to say hello?
Send us an email and let us know!